Since moving here in January 2003 I have watched "downtown" evolve with new residents moving from metro Boston, New Hampshire, New England as well as all corners of the United States.

The demand for downtown residential properties is as strong as it's ever been and has caused developers to take notice, picking up the pace to create new loft- living spaces out of old, abandoned, and empty buildings that were formerly used as banks, department stores, offices, mills, and factories. The transformation of these buildings has created a downtown "buzz". As a result "downtown Lowell" has developed into a premiere neighborhood with businesses such as Mill #5, Brew'd Awakening, Market Street Market, Fuse Bistro, The Coffee Mill, Blue Taleh, Life Alive!, and many others to serve the needs of the eclectic community. However there is always a demand for more shops, businesses, restaurants, and creative concepts to expand downtown. The JAM Plan and the Hamilton Canal Project are in full swing. The new parking garages are now complete. This is a great opportunity for you to take the next step by becoming a part of this exciting, vibrant neighborhood.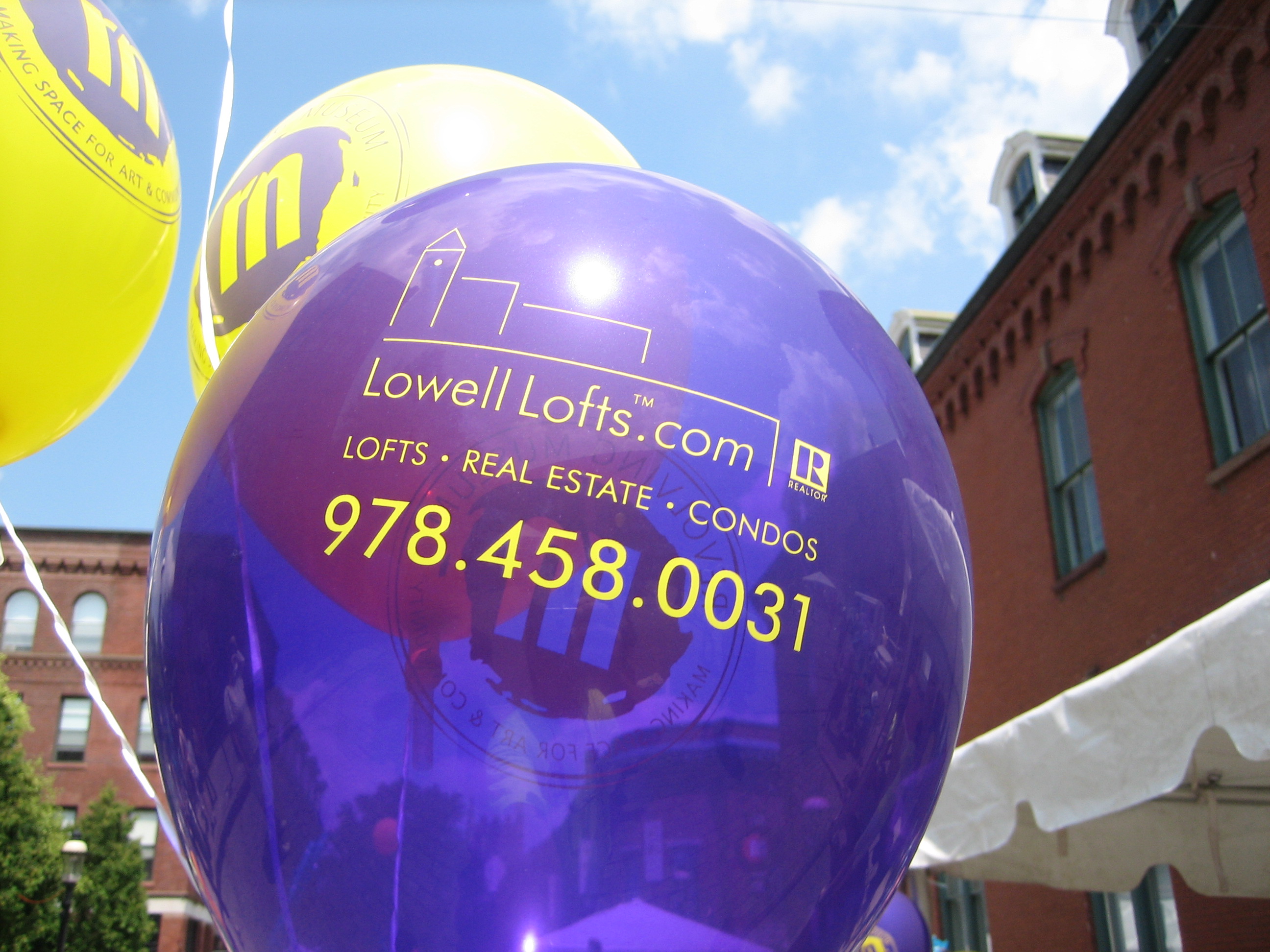 Affordability is the #1 reason people are moving to "downtown Lowell". Not only as residents but also to follow their entrepreneurial dreams of owning their own business. The real estate value you get for your dollar is by far still the best deal in all New England. Our Local downtown banks such as Enterprise Bank and Trust, Lowell Five, as well as Jeanne D'Arc Credit Union are eager to support you whether it be financing a loft condo or a new business venture. First time buyers can contact Jim Wilde at the Merrimack Valley Housing Partnership to register for training seminars and information.
There are many reasons to move to downtown Lowell in addition to its affordability. There are many educational, social, entertaining, and theatre attractions within walking distance.
Parking is easy with many municipal garages offering reduced monthly rates for Downtown Residents. The downtown area is continuing to grow. There is plenty of opportunity for you. Whether it is buying a loft condo, opening a business, restaurant, or shop.
As the city marketing campaign says "There's a lot to like about Lowell".

Lowell Memorial Auditorium
U Mass Lowell
Middlesex Community College
Hamilton Canal District
The JAM Plan
www.lowellplan.org
Why choose Downtown Lowell?
The facts speak for themselves...
PEOPLE
A daytime population of over 16,000 students, residents, and workers crowd the streets of Downtown Lowell each day. Over 110,267 people reside in Lowell, Ma. with an average household income of $72,670. In addition, the City plays host to hundrewds of thousands of tourists each year that attend the Lowell Folk Festival, concerts at the Tsongas Center at UMass Lowell, Sporting Events and Lowell Auditorium, and the Performing Arts.
PLACES
Home of a National Historic Park, eight museums, an award-winning theatre, and the largest free folk festival in the country all of which contribute to over 2 million visitors to the Downtown area each year.
PARTNERSHIPS
Lowell's public-private economic development team has produced investments of $800 million in restoration, business development, and new growth during the city's revitalization efforts. Physical improvements in Downtown Lowell include the Hamilton Canal Project and JAM Plan.
INCENTIVES
The Economic Development Office provides an array of programs and financial incentives available to businesses and real estate developers doing business in Lowell.
INVESTMENT
The Lowell Plan, administered by the City and local financial institutions, is a low-interest loan fund dedicated to development of retail, restaurants, and arts and entertainment venues.
PARKING
Yes, Parking is available and cheap in Downtown Lowell! Six City-owned garages offer low rates and convenience as all of Downtown is within walking distance of a major parking facility.

HISTORY
The first industrial City in the country has since undergone a renaissance, however the signs of history remain throughout the Downtown. The entire Downtown is governed by a Historic District, which protects the integrity of the historical value and uniqueness of the City while working with businesses to promote economic development.
ACCESSIBILITY
City officials are accessible and committed to the development of Downtown Lowell. Partnerships between the private and public sector have made the City of Lowell special, and from the Mayor to the City Manager as well as throughout all of the City offices, businesses will find the City of Lowell to be friendly, open, and always willing to help.
Lowell tax rate is $12.69 per thousand
Lowell population is 110,267
Lowell County = Middlesex
Lowell = 14.54 square miles
Lowell Public Utilities
Gas & Electric – National Grid 800-322-3223 or NationalGrid.com
Cable – Comcast – 1 800 COMCAST
Are you looking for property outside of Downtown Lowell? Please click here to search our sister site BeyondLowellLofts.net